We went to Disneyland this week. Unfortunately, we got rained out on Wednesday (I also ended up at a clinic that day) and had to cram all our Disney fun into one day. I'm not posting any photos of us because my face is red and horrid looking but these are for the lovely Heather: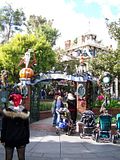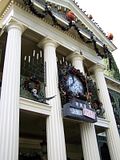 The coolest thing, imo, was Small World all decked out for Christmas.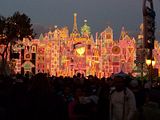 The characters inside were all singing Christmas carols and were wearing holiday garb and things were re-painted in holiday colors. It was pretty impressive.
It was a nice trip, all things considered.